Post by Killian Jones on Sept 9, 2014 1:38:13 GMT
PRINCESS ATTINA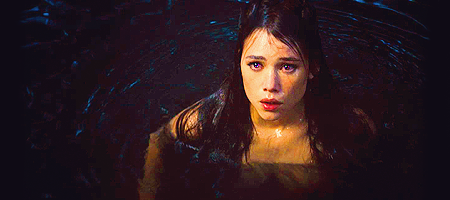 REQUIREMENTS
Okay so I have a few requirements since this will be Hook's final and I want to be picky.
1.
I like long posts, at least two paragraphs easily.
2. Easy to plot with.
3. Active
4. Just plain fun to RP with.
5.
FC must be Astrid Bergès-Frisbey
6. Be able to make her relatively fast, would love to start this plot.
7. I would really like her to be Attina, Ariel's older sister. She has been taken before and I really liked that plot. The old application can be found click here to get some ideas.
MERMAID

Her past is up to you, who knows she could be one of Ariel's sisters. She could also be just a mermaid who isn't royal or related to Ariel.

their past

Okay so Hook captures the mermaid, he pays witch to give her legs and a potion to give her tail back. He plans on selling the fish to someone who wants a mermaid.


He ends up falling for her even though he won't admit it. After a while he ends up not selling her and keeping her below deck. He tells the men he hasn't found the right offer yet. He starts letting her come above deck and she starts fitting in the the crew.


Little by little Hook realizes his feelings and even kisses her under the stars one night, since he is still hurt from losing his love once night he slips the potion into her drink. She turns back into a mermaid, he tells her to leave. She doesn't want to but he holds a sword to her and tells her to leave. She leaves crying since she thought that maybe he had actually loved her.

their future

Everything during the curse is up to you. Her life, what ever she was doing. One thing I ask is when she had no memories she dreamed of sailing the seas on a pirate ship and of a pirate but she could never make out his face.


When she gets her memories back she remembers Killian and realizes those dreams are about him. She hates it because he never loved her.


Truthfully he really did love her and because of Emma he realized he could love again. He and Emma aren't going to end up together I plan to have this mermaid his final.