Post by Justice Castillo on Sept 17, 2014 15:25:26 GMT
Brief info:
Name: Lindie Ava Divola
age: depends on what school year we play
House: slytherin
Wand: Hawthornwood / 9 inches /Dragonheart string

Blood: Pure blood
Goal: Out to prove that not all Slytherin's are evil and she will not follow the crowd. Has no idea what she wants to be yet.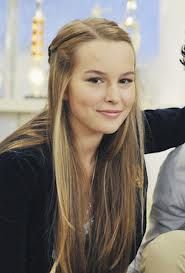 Name: Arianna Skyla Miller ( nickname : Ari)
age: depends on what school year we play
House: gryffindor
Wand: Hollywood/10 inches/Phoenix feather

blood: Half blood
Goal: Hopes to be able to protect her friends and some day be a Auror.

RP Info
I would like to start out as first years in the Harry potter world But with a twist. The chars we use are the chosen ones to defeat the Dark lord just thought it would be fun if we could make up a bit of our own story and go loosely with the books x3 So with that lets start the first year.. The sorcerer's stone.
---
Well here they where... Standing at the portal that would take them to the train... Lindie and Ari looked at each other and nodded. This was their first steps to becoming witches, Ari then pulled back and ran into the portal and despaired into the wall. Lindie then did the same thing once they where both through the two looked in awe at the area around them. Magic was awesome! They then hurried over to the train and put her things and pets away. Once boarded they found a place to sit. " I wonder what Hogwarts is like? My Mom talks about it all the time but its the same as being there," Ari laughed as she was excited though also nervous. Lindie on the other hand was rather calm and just stared out the window. "Its just a school.. All its going to be is homework, classes and study.."" She said with a sigh. Though Lindie was looking forward to going as well even if she did not express it like Ari was. Soon all the first years where on the train as the whistle blew and it started to move, Lindie stared out the window looking bored.. It was going to be a while before they got to the school so she was most likely going to take a nap. Mean while Ari was looking through some of her school books in order to see what they would be studying.